The autumn Group travel of Xiuhe tie factory
xiuhe tie factory has an Annual event every year for all the all employees,
and this year, We luckily have the Precious opportunity to enjoy the beautiful scenery
and culture to Wuxi, Jiangsu for one day.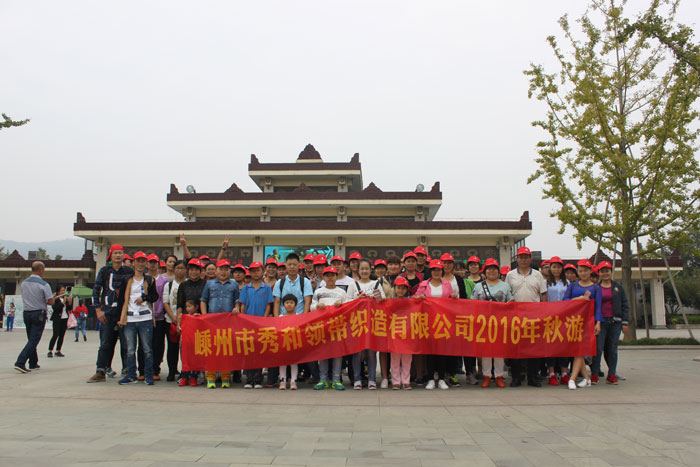 The group Included about 80 people,
they are Xiuhe's leaderships, workers and their family.
Wuxi Is located in Jiangsu and it is a beautiful city. it has comfortable climate,
clean and tidy environment and beautiful scenery.
Lingshan, Wuxi is famous for The Giant Buddha, and it also has delicious food which is so unforgettable.
This Tourist area covers an area of 200 ha, and it keeps opening for12 hours everyday.
Everything here was so Novel and interesting!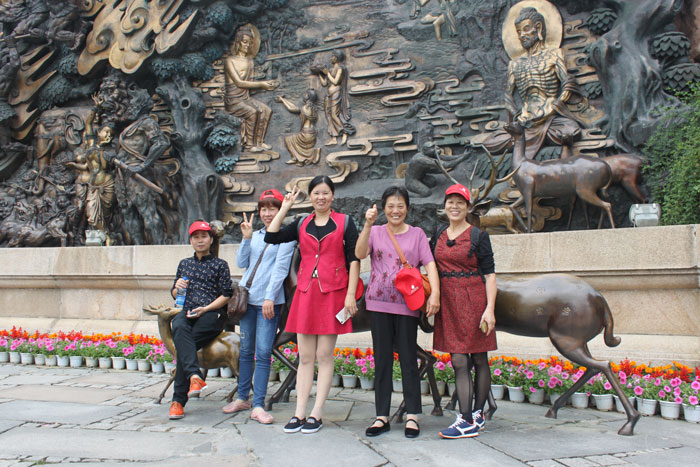 The inspiration of the attractions comes from the religious and Fairy tales of ancient Indian.
They are beautiful,shocked ,solemn and unforgettable. When we were visiting, everyone was pious.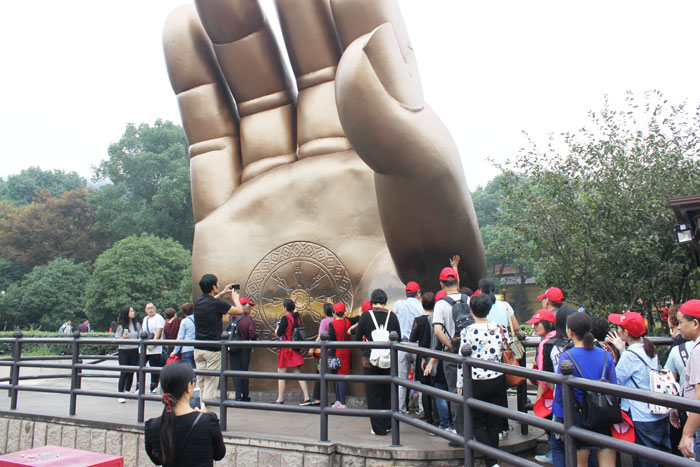 The giant Buddha, It is hard to believe that only the height of his hand Reached 12 meters.
How can you imagine the The full height of his body?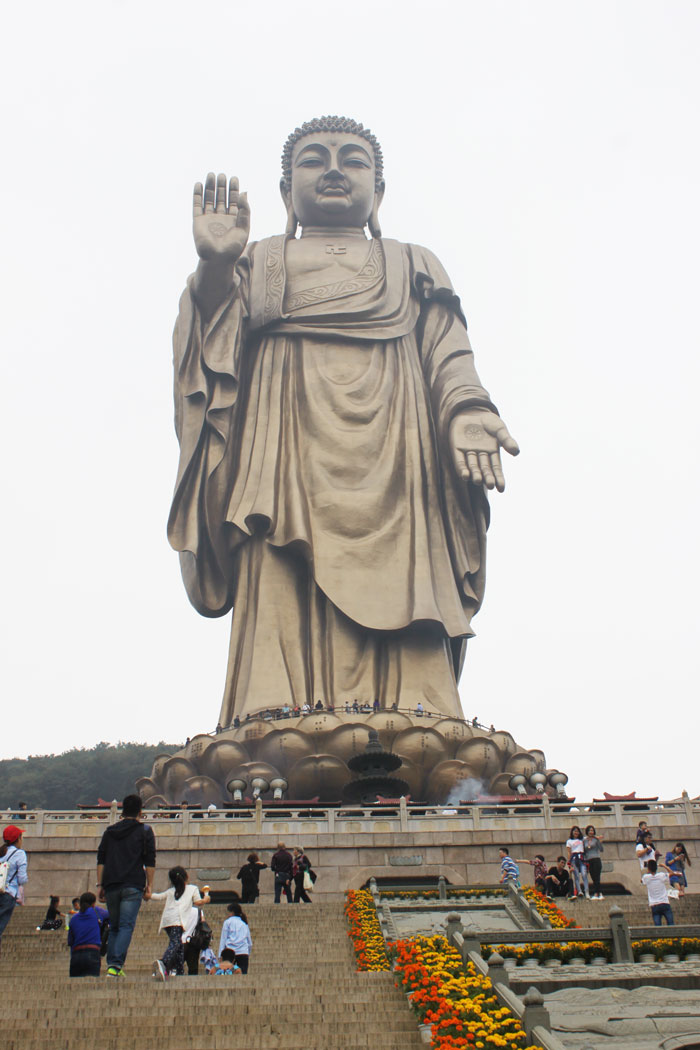 101 meters,The tour guide said, that is the exact numbers. The people around him were just like some ants.
Everyone was so crazy and busy taking photos with this giant Buddha.
Time passed quickly and we finished our travel at 17 o'clock,
and we came back to Shengzhou after 5 hour's drive.
Xiuhe tie factory is a men's cloth accessories manufacturer,
which has been Focusing on producing all kinds of men's custom ties,bow ties,
pocket squares,scarves and other accessories,
We have More than ten years of experience in foreign trade,
and Up to now,we have more than 2000 cooperative partners from all over the world.
We have Professional technology,harmonious relationship between colleagues and excellent enterprise culture.
If you want to know more about Xiuhe tie factory, Welcome to Xiuhe!
we can offer all kinds of custom vest , ties, bowties, and etc. just
contact us