The Christmas Festival of Xiuhe tie factory
December 25th is an important day in western countries-The Christmas Day.
It always means Christmas trees, Christmas party.
People will dress up their houses,
go shopping out and enjoy delicious food with their families.
With the trend of globalization,
it is exciting that the Christmas has also been an important festival in China,
although it means some other things to the young men of Xiuhe tie factory
It is interesting that the Christmas apples become necessary gifts for Chinese young men.
We always send well-chosen apples with exquisite packaging to our friends,
families and lovers,
because the apple means "Peace and heath" in Chinese.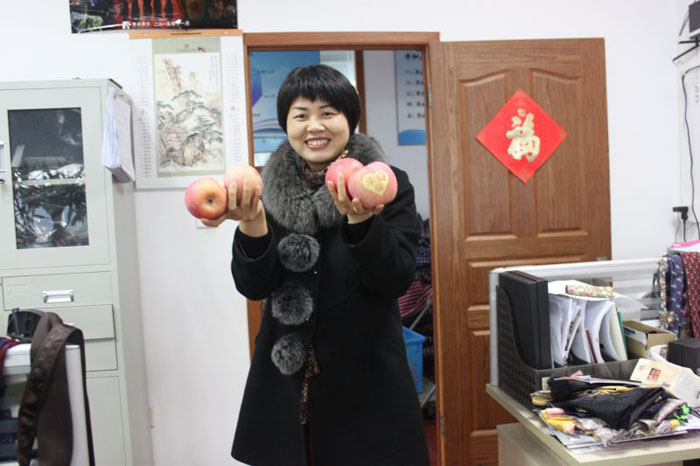 In the morning, the boss of Xiuhe necktie factory,
Alice, sent all the staffs Christmas gifts -two big apples.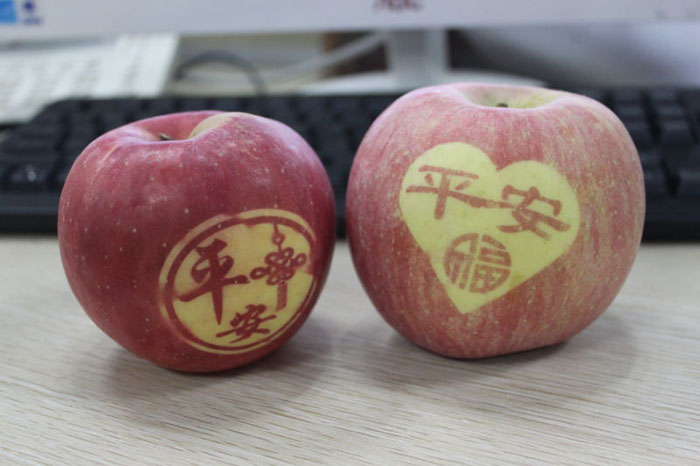 The big apples have beautiful red color and with words "Peace and Heath" on them,
Red means the beautiful future of Xiuhe,
and the words mean her best wishes to us. Everyone felt happy at the festive atmosphere.

Xiuhe necktie factory is a professional custom tie factory,
we have our own design team, producing team and trade team.
And now,
Xiuhe became one of the strongest tie factories
because of our high quality and various business models.
we can offer all kinds of custom vest , ties, bowties, and etc. just
contact us