The May-birthday party of Xiuhe tie factory
We hold a wonderful party for our colleagues whose birthdays are in May.
It was their memorable day,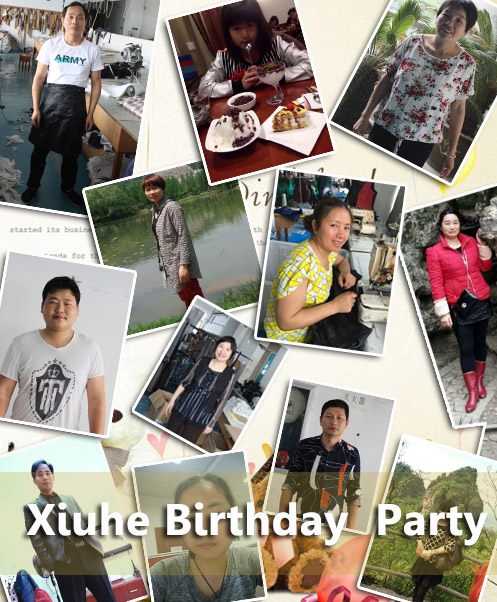 and it was also a rare opportunity for everyone to get together and relax themselves.
As always, We hold it at the beginning of this month,
several days before that day,
We prepared fruits, cakes, music and shows in advance.
And now, the day is coming
We put down our work and got together,
firstly danced with the dynamic music,
we sing birthday songs while the masters of the birthday standing in the middle of the crowd.
We take turns to embrace them and blessed them.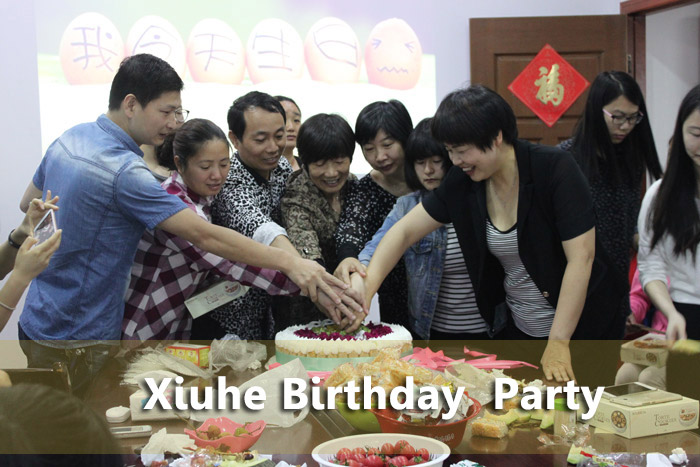 And Alice prepared a gift for everyone.
Oh , look at the various fruits and cakes on the big desk,
If you like, eat your fill!
Xiuhe is a professional custom ties, vests and scarves factory, and we are not only a factory,
We are committed to become a professional enterprise with good atmosphere, We are trying!
Customize ties, vests, scarves and other clothing accessories, looking for Xiuhe!
we can offer all kinds of custom vest , ties, bowties, and etc. just
contact us